Transformation
Your path to Business Agility
Experts

Business Agility
The traditional way of managing and organizing a company or department is not the most effective way to drive knowledge-based businesses.
Increasingly, the IT function is becoming more strategic, and vertically compartmentalized companies are not conducive to dialogue between IT and Business.
Business Agility is the application of Lean-Agile concepts at scale, aligning companies or departments towards a common mission, with an agile operational and collaborative model.
Agile HR Explorer

Official training and consulting with the support of Scaled Agile. We put people at the center of your transformation
Learn more about Agile HR
We are a reference for
leading companies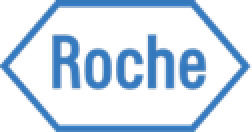 Business Agility
Assessment
We provide free consultation
If you suspect that there is something in your organization that does not meet the needs of your customers, or that you cannot deliver the right products or services, TecnoFor offers you an online form to analyze the maturity level of your organization and potential opportunities for improvement and growth. The synergy of collaborative work
TecnoFor is a great team that works cohesively. All Transformation consulting activities are supported by Atlassian consulting, providing solutions in Jira / Confluence to manage SAFe® models, model workflows, spaces for knowledge management, and obtain all the necessary metrics, dashboards, and reports for continuous improvement of the activity.